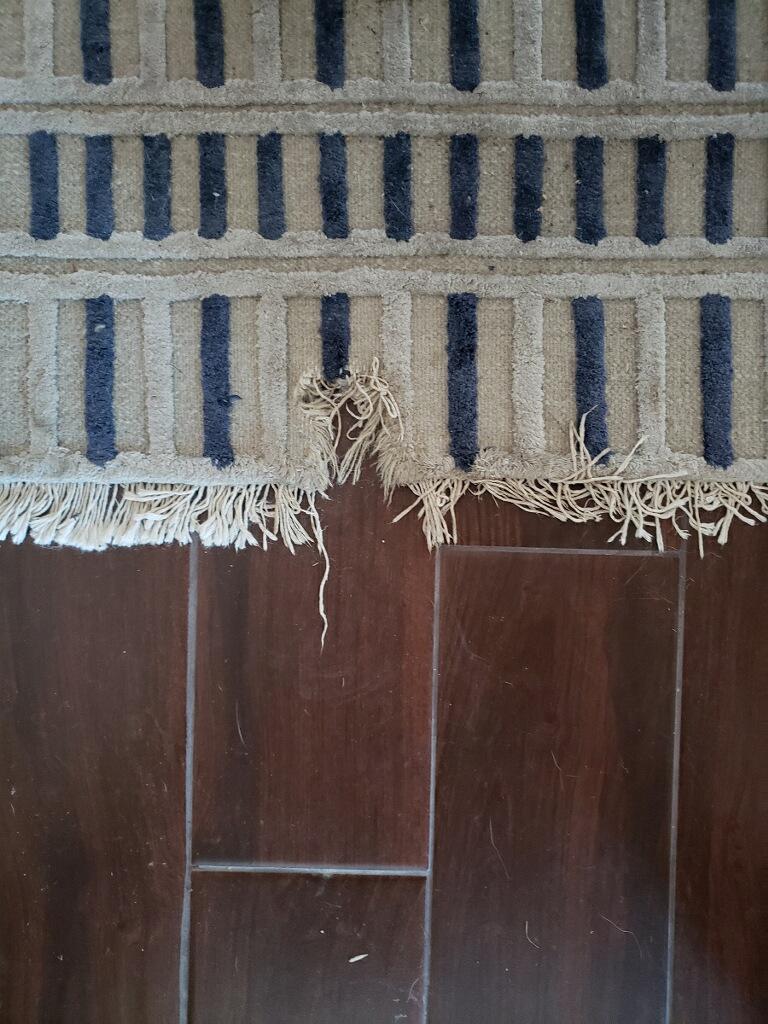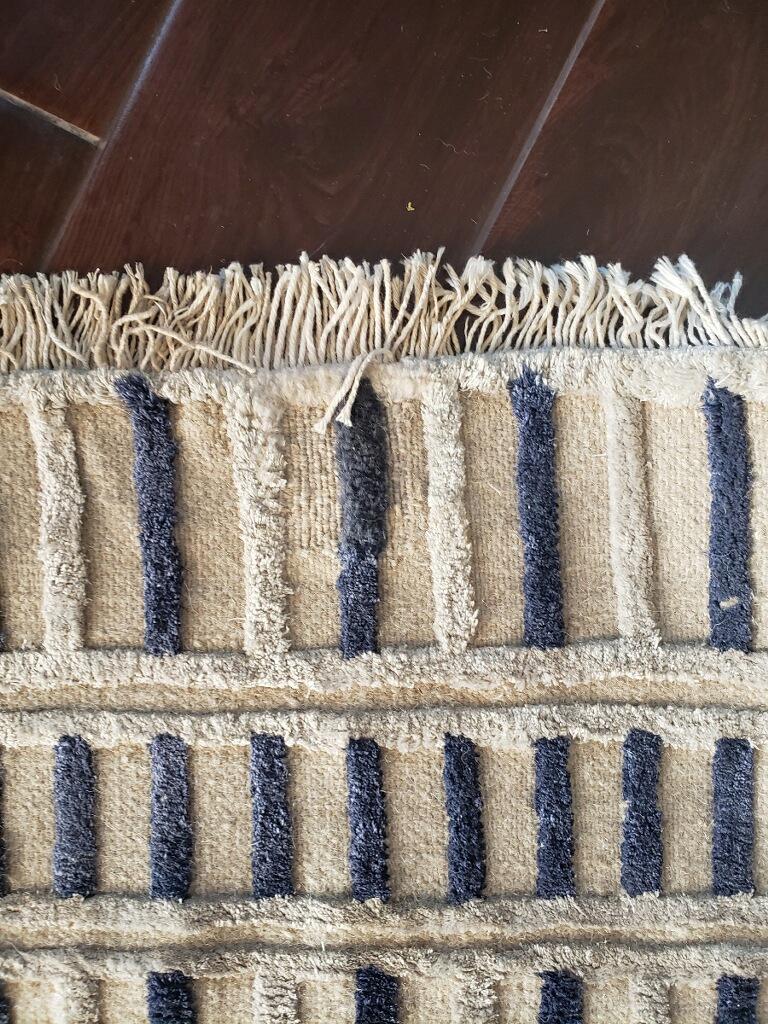 Over time, rugs begin to show signs of ware and tear.  This is natural and expected, especially for rugs in high traffic areas.  This causes colors to fade and degradation of the pile fibers.  Fortunately Artisan Rug Care is able to restore or rug repair these areas and bring back the natural beauty of your Persian or Oriental Rug.
Restoring a rug is a complicated task.  It is done by reweaving portions of the rug.  This can include the surface pile, or, if there are holes, the underlying foundation too. The weaver must have technical skill, precision, expertise, and a trained eye to match the original texture and pattern of the rug.  We believe that the greatest reward in repairing your antique rug is knowing that a rare and beautiful work of art is being preserved for generations to come.  Artisan Rug Care would be honored to perform this service for you!
Our on staff master weaver is an expert in all aspects of restoration and rug repair, having achieved the perfect touch through many years of training and experience. No job is too small or too large for our weaver.  Call us today at (469) 387-6777  for an estimate!
List of Repair Services:
Rug reweaving
Rug resizing
Patching
Moth Damage repair
Stain treatment
Pet damage repair
Fringe repair
Here at Artisan Rug Care , we clean rugs using the traditional Persian hand washing process.  All of our detergents are organic and child/pet friendly.  You may request a enzyme wash at any time to remove pet odors and stains.We hand wash and repair all types of rugs from wool, wool/silk, cotton, and other other natural fibers.
If your rug is in need of restoration services, we have master weavers in-house ready for your needs.  No job is too large for our professionals here are at Artisan Rug Care, where we provide the best rug care services in Dallas!
Call us today at (469) 387-6777 or stop by our rug service facility in the Dallas Design District at 1131 Slocum St. Dallas, TX 75207 today!